Almost half of all road accidents in Scotland involve new motorists, according to new research.
The latest New to the Road statistics underline why young drivers generally pay the highest car insurance premiums – and the RAC claims the problem must be addressed through earlier driving education and a modernisation of the driving test.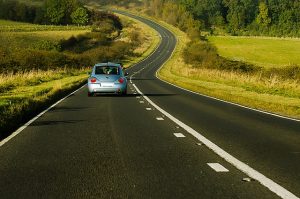 The Scottish road safety campaigner's study showed that 49% of accidents on Scottish roads involve motorists who have been driving for up to three years.
A further six in 10 drivers in this group confess they have broken traffic laws and one in five admitted to exceeding 100mph.
In addition, the campaign found that 12% often switch on their engines with no seatbelt and 9% skip red lights.
RAC spokesman Simon Williams said: "Sadly these figures are not surprising – younger drivers are considered a greater risk on the roads, and that is reflected in the relatively high insurance premiums they have to pay.
"Tackling the problem requires two things. Firstly, education for young people around driving should start before they get behind the wheel of a car. In some countries, that training begins in schools and that is a model that we should be considering in the UK. Secondly, the driving test needs to be brought up to date – research conducted for the RAC Report on Motoring found that 35% of drivers didn't feel the current test covered all the skills required to cope with the demands of driving today.
"While deaths on British roads have generally been on a downward trend, road accidents involving young people are sadly still all too common and disproportionately high in comparison to those involving other drivers – in 2013, more than 156 people aged 20 to 29 were killed on the roads, more than double than in any other age group."
Campaign backer Nina Nesbitt, the singer-songwriter, said that drivers should stay focused throughout their driving lifetime and not think that a full licence means they know everything.
One in 17 new motorists think their accidents could have been prevented with a better grasp of ABS anti-locking brakes and other safety features.