Whiplash claims are on the rise, partly due to the popularity of no-win no-fee law firms, a major insurance firm has claimed saying that premiums are far higher in Britain, compared with countries such as France, due to the popularity of whiplash claims.
Whiplash claims have hit record levels and are adding nearly £100 to the average motor insurance premium, a report from a major insurer has warned. The spike in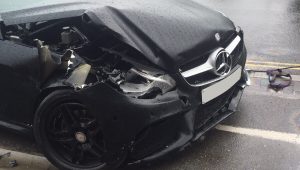 claims has been driven by no-win no-fee law firms which advertise widely on daytime television and use cold calls to crash victims to drum up business.
A leading insurer said that despite the Government's efforts to tackle the compensation culture and bring down motor insurance costs, further reforms are needed to reduce the number and cost of whiplash claims. In total, whiplash claims are costing motorists £2.5bn a year, it said. Its research found that the UK is on track to bring more than 840,000 motor injury claims to the Claims Portal, which allows insurers to submit claims, for the year ending April 2015. This equates to 2,300 claims every day, showing a 9 per cent rise on the previous year.
Analysis of the motor injury claims received in 2014 found that 80pc included whiplash.
The average UK motor insurance premium is £372, but in France, where whiplash claims only make up 3 per cent of motor injury claims, premiums are around 40 per cent less than they are in the UK.